I will be teaching this one-on-one ( or group session ) with anyone wanting to learning WordPress starting from the beginning. I structured these online WordPress webinars for 2 hour sessions. There are a total of 4 sessions. You can one or two sessions a day although I highly recommend to take one session in the morning and the second session in the late afternoon or evening. I structure these session in such a way to fit the schedule of busy people like working moms and business people.
Requirements for this online WordPress Class :
Windows or Mac Laptop
Chrome or Firefox Browser
Skype Account for online chat
Netmeeting Software or Chrome Remote Desktop
Zoom Meeting
Contents and photos to create a simple blog. Pick any topic.
Cost of the 4 session WordPress Online Training
– $ 250 and includes one free WP demo site.
WP Basics – Session 1 ( 2 hours )
Web Terminologies – HTML, CSS, Javascript, PHP
Domains & Hosting – How websites are created ?
Requirements for WordPress Hosting
Differences between WordPress.com versus WordPress.org
WordPress Terminologies – themes, widgets, plugins, header, footer, sidebar
Components of a WordPress site – WP Cores, Themes, Plugins

Content Management – Plan content and structure of your site before you
select the design and structure
---
WP Basics – Session 2 ( 2 hours )
Installing WordPress using C-Panel ( through your hosting account )
Creating sub-domains and subcategories using the Admin Panel
WordPress Navigation Basics – Creating Pages, Categories, & Posts

Using the menu system versus page system –
Navigation tips & visual layout
Adding photos and graphics to your pages or posts. Page formatting techniques like image alignment
Adding Youtube videos to pages and posts.
The Power of Widgets – Modifying the look of your site using these amazing tools.
2 ways to move add or remove widgets ( latest posts, text widget, instagram widget )
Using the Customize Function versus the standard Widget function on the Dashboard.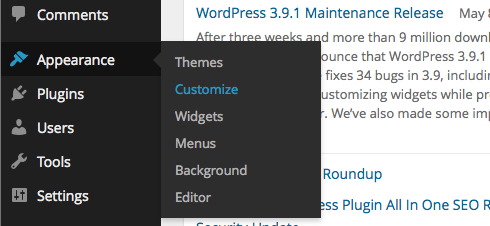 ---
WP Basics – Session 3 ( 2 hours )
Selecting a theme or template for your blog, business site, or E-commerce site.
Where to get free themes ? Where to buy the best WP Themes.
Themeforest...The best resource to buy premium WP themes for your new site.
My top recommendations : Avada, Enfold, Jupiter…etc
HTML & CSS Basics. Best online resource to learn.. Code Academy.
HTML Coding on a WordPress Page or Post.
How to customize CSS on a WordPress theme.
---
WP Basics – Session 4 ( 2 hours )
WP Basics review of Lessons 1 and 2. There will be a short quiz.
Adding social media plugins to your WP site like Instagram and Facebook.
Top must have Plugins for your WordPress Sites ( Akismet, Google Analytics , Contact Form )
SEO ( Search Engine Optimization ) techniques for your WordPress sites. What is the point of having a pretty site when your site is not making money ? How to add the right Google tags and slugs to your WP pages and Posts ?
Revolution Slider Plugin. Create the most compelling slide shows on your homepage